Click Photo to VISIT JUDE
REVIEWED: Feb. 28, 1998
title

Listen to Sound Clips

---

Great Northern Hotel

---
ALL RIGHTS RESERVED - 1997 JUDE
JUDE
Jude is a guitar-based singer songwriter indie band, from London, UK. "Great Northern Hotel" is from their CD single "MAN FROM ST LOUIS", produced by Julian Standen (Divertissimo Records - October 13th, 1997). The song is about a hotel in Kings Cross. that Jude Cowan (vocal, guitar) calls purgatory. The band plays cool, yet with sensible shades that fits well with Jude's voice. - It's a hotel in Kings Cross, well, could be anywhare.
The track is 2min. extract from the CD, if you like it (like us) and want to listen complete tracks, follow link to her site for the single CD, from the photo above.
Band -
Jude Cowan - Vocal/Guitar, Karl Hussey - Drums, Dave Shooter - Bass, Eugene King - Guitar, Isaac Tagoe - Persussion, Luuise Brocklehurst - Flute.
Feb, 1998 - Review by Seventh Heaven Music
hotel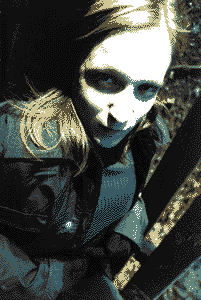 click photo for Lylics
JUDE - from London, UK